Tips for Driving Safely with Pets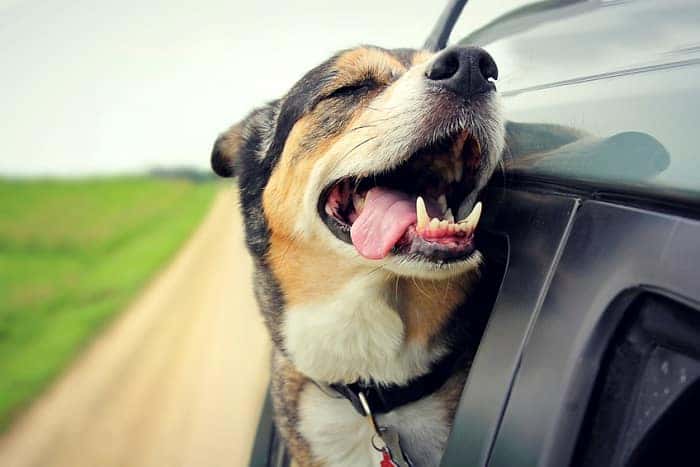 Road trips are more fun when the entire family, including its four-legged members, is along for the ride. If you've never taken an extended car journey with a pet, it's important to be prepared. This guide goes over some tips and some Chevy parts and accessories you may want to add to your vehicle. 
Take a Test Drive
A test drive probably isn't necessary if you already know your dog loves jumping into your car and hitting the road. But, if your pooch isn't crazy about going for a ride – or maybe you've only taken him on short excursions – a longer test drive could be a good idea to get him used to the car. A trial run might be especially important if you bring along a cat.
Use a Crate or Carrier
If you have room in your vehicle, it's wise to put your pet in a crate or carrier. This will prevent them from being jostled during sudden stops and also prevent you from being distracted by their wanderings. Another benefit is that this will stop them from getting loose when you open doors or windows. If you don't have the space, consider a harness that attaches to a seatbelt.
Bring the Right Supplies
You don't want to leave home without packing pet essentials. In addition to food and water, this should include any medications they need, along with toys or bedding. A first-aid kit and plastic waste bags are also vital.
Protect Your Upholstery
While we certainly love our pets, we may not love how dirty they can be. This is why you might want to consider getting seat covers for your car. This will protect your upholstery from the messes your pets can make.
Get ready for a trip the whole family will love. Contact the parts center at Patriot Chevy Warminster for Chevy accessories, and don't forget a vehicle checkup at our Chevy service center.