Looking Ahead: The 2024 Chevy Blazer EV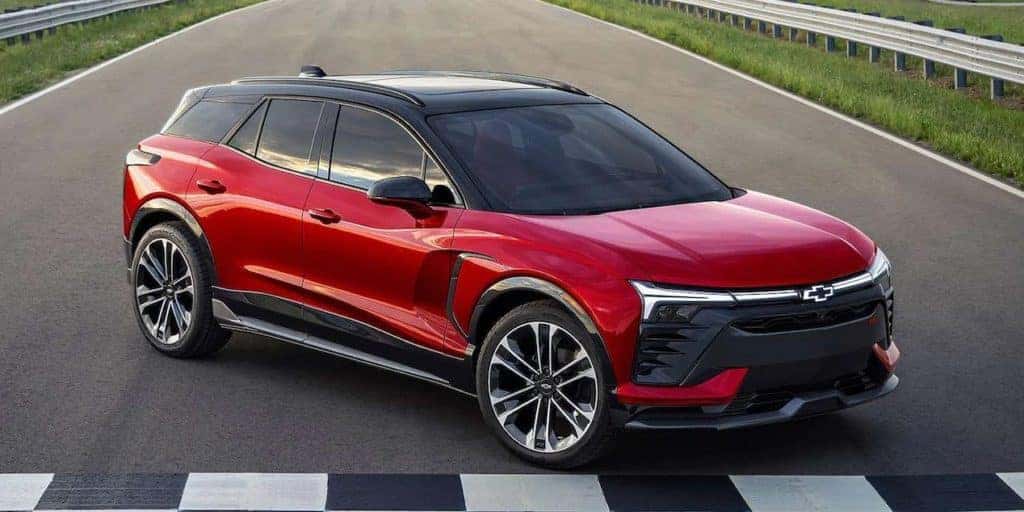 It will not be long before every new Chevrolet car is electric. The brand is committing to eco-friendly initiatives, and many iconic vehicles are getting the EV treatment. One that will be out next year is the Chevy Blazer EV, and we already know a few things about it. 
Chevy Blazer EV Trim Levels
The Chevy Blazer EV will come with four trim choices: 1LT, 2LT, RS, and SS. The top trim piles on 557 horsepower and 648 lb-ft of torque. It can also go from 0 to 60 mph in under four seconds.
Driving Range and Charging Time
The 1LT trim will be able to go up to 247 miles on a full charge, with the 2LT trim boasting 293 miles of range. The SS trim will let you travel up to 290 miles, and the RS offers the best driving range of 320 miles*. With DC fast charging, this SUV can add 78 miles of driving range in only 10 minutes.
Tech and Safety
The Chevy Blazer EV will certainly impress when it comes to tech. Every model will have a substantial 17.7-inch infotainment display and another 11-inch display for the driver information display. Apple CarPlay®, Android Auto™, and a Wi-Fi® hot spot are expected to be standard.
As for safety, there will be many built-in features, including automatic emergency braking, lane departure warning, and lane keep assist. Adaptive cruise control with a hands-free driving mode will be an available feature.
While the Chevy Blazer EV won't be available for a while, the wait will be worthwhile. You can contact Patriot Chevy of Warminster in the meantime if you'd like more information about Chevy EV pre-orders.
*Range and charge time based on manufacturer estimates; ask your Chevy dealer for details.