Chevy Traverse Service Schedule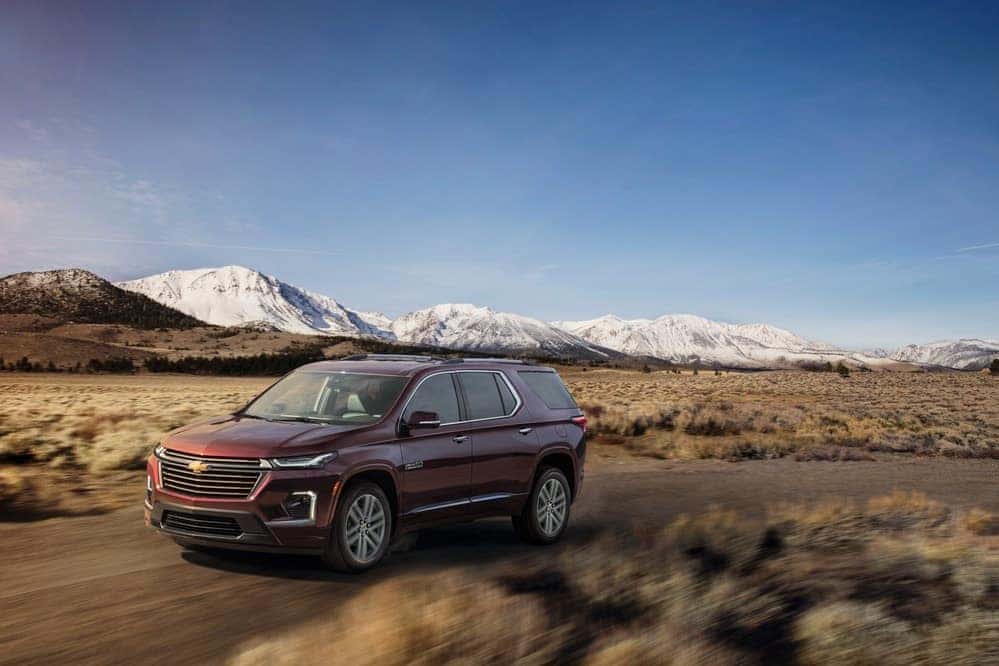 Be good to your Chevy Traverse, and it will be good to you. Make sure it gets the service it needs when it needs it. This is the Chevy Traverse service schedule you should try to focus on.
Every 2 to 3 Months
Check the Fluids and Tire Pressure
Because both fluids levels and tire pressure can fluctuate, you should have these checked every few months. If any fluids are low, this gives you a chance to top them off. And if some tires are low, you can fill them up, which will help your gas mileage.
Every 6 Months
Change the Oil and Rotate the Tires
To keep your engine running well, it has to have clean oil running through it. When you do this, in addition to improving performance, this will give a boost to your fuel economy.
Regardless of the mileage you put on your car, you should change the oil about every six months. Rotating the tires at this mark is also important, as it lets them wear down more evenly, which extends their lifespan.
Every Year
Inspect the Brakes and Battery
At least on a yearly basis, you'll want to have your brakes examined. Pads and shoes are typically good for about 20,000 to 30,000 miles, so it's a good idea to keep a close eye on your brake performance. And because a battery may only last five years, you should always know how much charge yours has remaining.
The service center at Patriot Chevy of Warminster can put your car on a schedule so you never forget about key maintenance. Get in touch with us to make an appointment.