Chevy Blazer vs Ford Bronco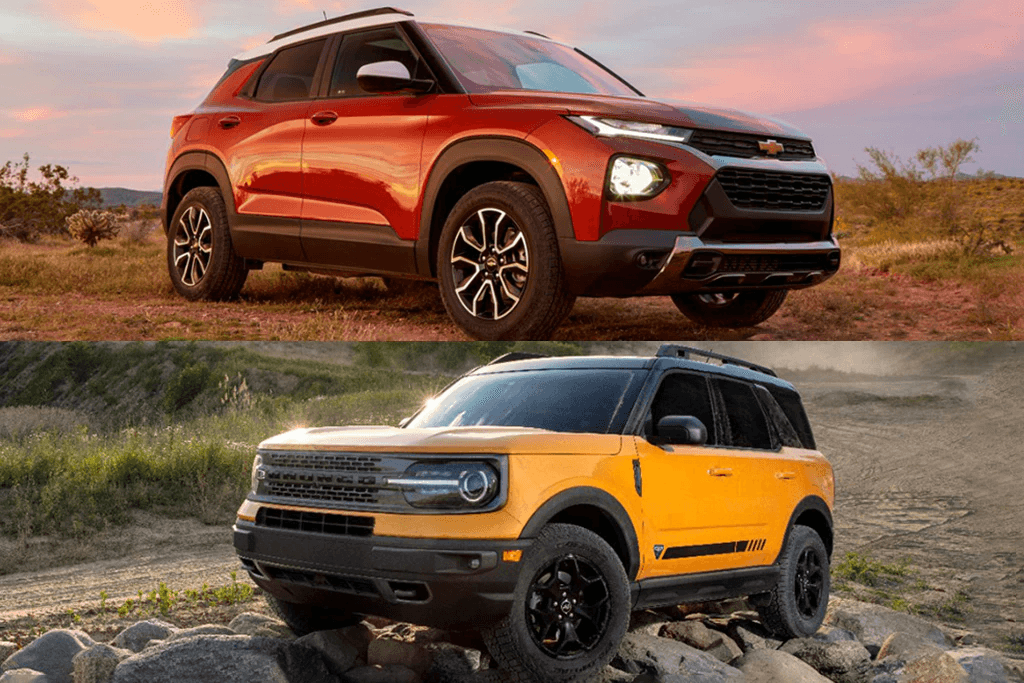 If there's any rivalry that has shaped the history of the SUV, it would have to be the Chevy Blazer and the Ford Bronco. While they both fought for supremacy of being the best two-door SUV from the 1960s to the 1990s, each would also fade away into the history books are more models took its place. Over two decades later we've finally seen the return of them, sparking the question once again from our customers at Patriot Chevrolet of Warminster of which SUV is better?
Modern Styling
The SUV market has seen a lot of change since the last time these vehicles were on the market together. To bring them up to speed, it was important to bring their design into the current era with refreshed designs. The new Ford Bronco plays it safe by offering two-door and slightly pricier four-door variants of a vehicle that pays homage to its roots.
Conversely, the new Chevy Blazer has been re-imagined to be the sleekest SUV at our Chevrolet dealership as well as any road it has undertaken. Between its glossy exterior and stylish available leather surfaced interior, this is an SUV that's been brought to the forefront of modern style.
Powerful Performance
It was extremely important for these SUV legends to come back stronger than ever when it comes to their engines and fuel efficiency. For the Ford Bronco it comes with an estimated 20 MPG city and 22 MPG highway fuel efficiency with the following engines:
3L EcoBoost® Engine
7L EcoBoost® Engine
Not to be undone, the 2022 Chevy Blazer has a strong showing in this department as one would expect from Chevy cars. It can reach an overall higher estimated fuel efficiency with 20 MPG city and 29 MPG highway. The available engines are as follows:
0L Turbo 4-cylinder Engine
6L V6 Engine
Try Out the Better Choice Today!
Both SUVs are at the best they've ever been, but only one can be the winner this time around. Please make some time to schedule a test drive of the 2022 Chevy Blazer to see what makes this SUV a standout. Even if it isn't the right fit for you, we have an incredible line of Chevy SUVs near me that cater to all customers.